The Ashlee Semi Hollowbody features our unique "Calista Cut" style F Holes. The Ashlee Semi Hollow is a SOLID TOP Semi Hollow. I was using a Semi Hollowbody as my main guitar before we started building. I didn't want to build a Semi Hollow model until we had something unique to contribute to the industry. You'll find that we do!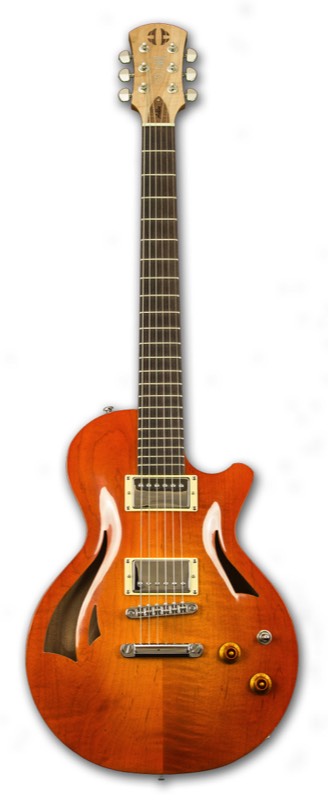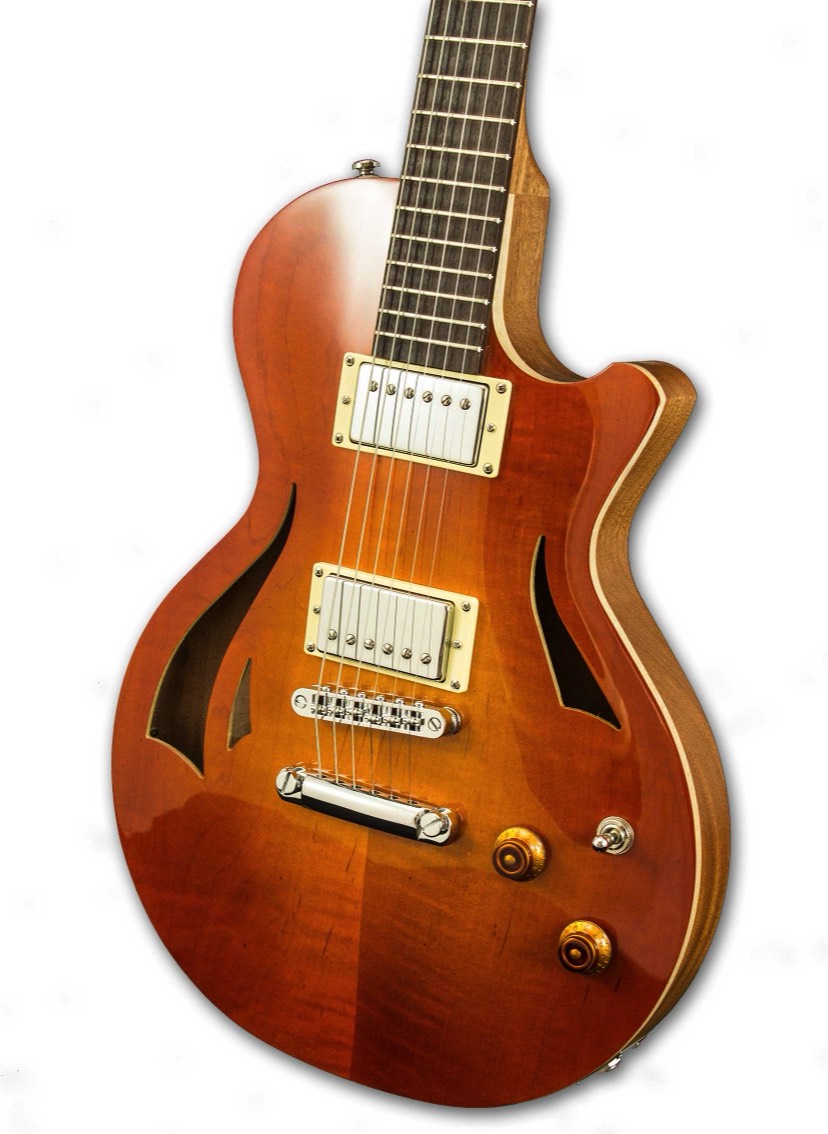 Our standard Ashlee model has "masked" binding - meaning the top of the guitar is masked off from the side, allowing the natural beauty of the wood to show!

Our lower horn is cut deeper than most single cut guitars on the market. We've cut the horn back below the 22nd fret. This allows you to bend a whole step on the high E String to that last "E".

Body: Mahogany
Neck: Mahogany
Neck Construction: Two Piece
Neck Joint: Set Neck (Mortise and Tenon)
Fretboard: Rosewood
Top: Maple Arch Top
Binding: Masked

Standard: Frog Dog™
Optional: DiMarzio™, Seymour Duncan™
Tuners: Grover™ - 18:1
Bridge: Roller Bridge
Tailpiece: Fixed

Fretboard Radius: 12"
Width at Nut: 1.687"
Width at 12th Fret: 2.186"
1st Fret Thickness: .86"
10th fret thickness: .95"
Heel Depth: 1.620"
Body Thickness: 2.25"
Scale Length: 24.75" (24.562" actual)
Inlay: Side Dots Standard
Weight: Between 6 and 8 pounds
Finish: Nitrocellulose Lacquer
Top: Solid Maple
Frets: We use Stew Mac #141 Medium / High fret wire. Width is .095", Crown is .045", Tang is .073". Our slot is .023". Of course all fret measurements are prior to radius and fret work on the fret board.

Let's face it - Leo got it right with this. All of our Ashlee models come with the belly cut. She hugs you just right!
View All
Click the image below to see a larger preview: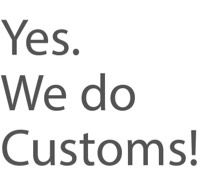 That's what the custom shop is for! That's right! We can help make your dream come true in our custom shop! Did your Aunt Matilda have a set of awesome green drapes that you just gotta match? Well…. Let's give it a try!
CMG Guitars is located at:

1993 Randy Lowery Road
Statesboro, GA 30461
(912)764-3230
CMG Guitars specializes in manufacturing guitars for the working musician. We also build customs upon request. Feel free to give us a call or contact us via this website!